Thanks To You…
WE WON!
We Couldn't Have Done it Without You!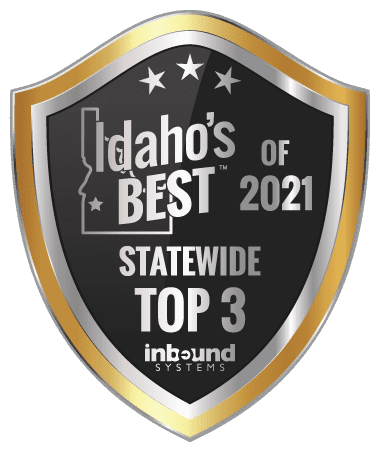 Mad Hatter
Techs
We Fix Computers.
Here's What We Do
Boise Computer Repair
Mad Hatter Techs in Boise, Idaho is an IT service and solution provider here in the Treasure Valley. We do computer repair, network installation and troubleshooting, security audits, virus removal, and more. We can assist with virtually any computer related issue that you have. We handle everything including computer repair, complicated crypto-virus removal, web site design and hosting, application development, and new computer builds for your home and business. We are your one stop shop for Boise computer repair.
Boise Computer Repair That Comes to You!
There's no need to carry your laptop or computer to a store in order to get it repaired. A qualified technician will come to your home or business and complete the desired computer repairs. This is a great solution for home based and virtual businesses that don't have time for computer issues to slow them down.
Maintenance Packages
Have you ever lost your data, or had a key workstation go down during business hours? The best way to prevent computer repair issues from slowing you down is to invest in a low cost and flexible maintenance package. Our maintenance packages can be performed remotely or on site. And our packages are extremely flexible, allowing you to determine the frequency and scope of the maintenance.
Is Your Data Backed Up?
Data backup is essential. What would you do if you suddenly lost your data? If you can't answer that question, or are concerned about the status of your data storage and backup, we can help. We can perform a thorough system audit and let you know where you currently stand. Then we can help you implement changes to help prevent potential data loss.
Do You Have Slow Internet?
There's no such thing as a good internet company. What we have in the Treasure Valley are limited options and trade-offs between speed, cost, and availability. We can advise you on the best option for your area. We can also help you select the best equipment for your situation, allowing you to get the most out of your connection.
We Are Your On Call IT Support for Boise Computer Repair
While every business has IT needs, not every business is large enough to warrant its own IT department. That's where Mad Hatter Techs comes in. We function as your on-call IT department so that you can remain focused on your business, rather than worrying about your IT needs.
Having computer problems? Click Here.
Need a website or web hosting? Click here.
Focus on your business, let
Mad Hatter Techs

handle the computers
We are the on-call IT department for your business
Serving Boise and Southern Idaho